About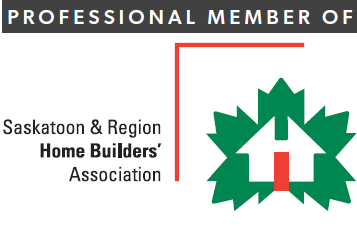 Reliance Builder Program
Turning houses into homes for more than 50 years
At Reliance Greggs, Home Service we're dedicated to helping Saskatoon builders build comfortable homes and grow their bottom line. From product design to technical field support, equipment installation training to innovative solutions, our dedicated Key Account Managers and technical support team are committed to offering the resources and training builders need to enhance your selling proposition in a ever changing marketplace.
Our commitment to our builder partners is reflected in the features and benefits of the Reliance Builder Program:
Excellence:
As the largest rental water heater and rental HVAC Company in Canada with one of the largest network of licensed technicians in the business, we offer in-depth product knowledge and industry-leading service ethics to 1.4 million satisfied customers.
Collaboration:
With Reliance you get best-in-class products, competitive rental rates and access to in-house sustainability experts every step of the way. Our technical design and installation support is second to none, which is proven by the long-lasting and secure relationships we enjoy with many builder partners just like you. Reliance continues to improve its product and service offerings for builders and their homebuyer customers.
Professionalism:
Your Reliance Key Account Manager and support team is your secret weapon in a competitive market. Nobody beats Reliance for service, expertise and dependability. Your Key Account Manager is here to make sure equipment meets your requirements. They're also trained to support you and builder trades on the installation of the equipment as required.
Quality:
You can customize Rental HVAC Equipment from Reliance™ and bundle brand-name, energy-efficient furnaces and air conditioners, air handlers, HRVs and more for greater savings to your homebuyer customers. These bundles made up of quality equipment, offer real flexibility and are easily tailored to let homebuyers spend more on new home upgrades. The rental water heater and HVAC program from Reliance also helps you save on capital and post-close equipment service cost.
Innovation:
From condensing tankless water heaters, condensing storage tanks, heat recovery ventilators, furnaces and air handlers to air conditioners, all of the innovative, high-efficiency equipment offered by Reliance is backed by comprehensive service and coverage enjoyed in over 1.4 million Ontario homes.
These are just some of reasons why Ontario's top home builder choose to partner with Reliance Home Comfort, and why homeowners have come to rely on Reliance to provide and maintain some of the most essential equipment in their home. We're not comfortable until you are.